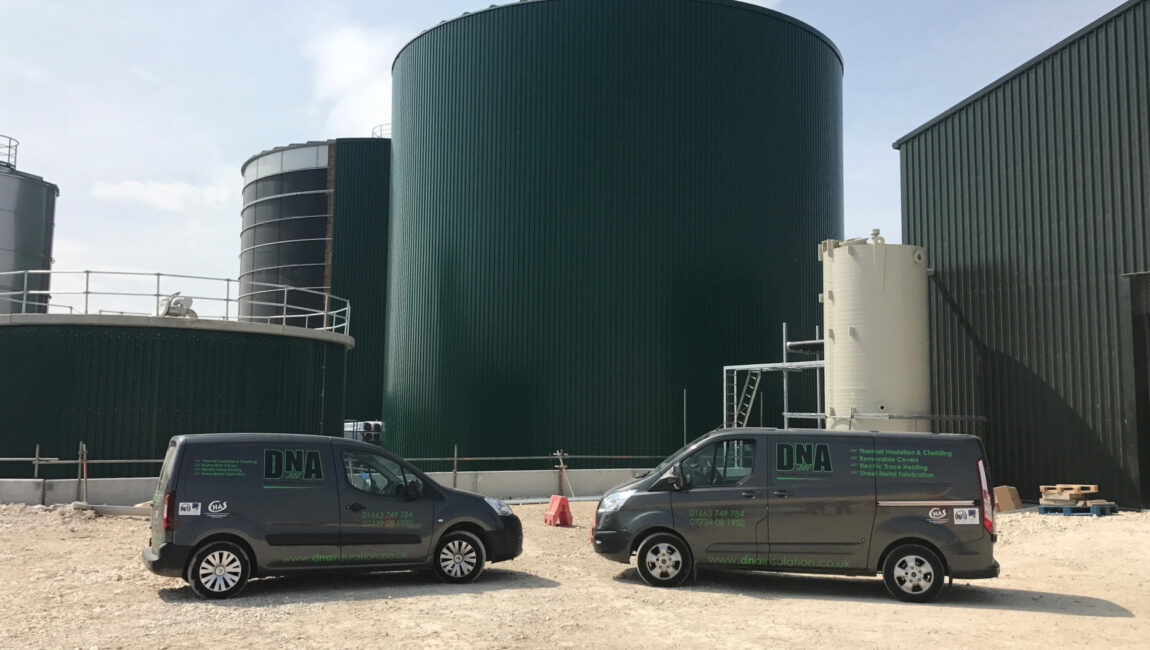 DNA Insulation Services Limited are a Specialist Insulation Contractor to the Utility, Industrial Process and Food Industries amongst many other insulation and cladding fields.
DNA was founded by Dean Bagley and Ashley Murray in 2015. After working together for 9 years previously, their proven track record, drive and passion for delivering the highest quality of workmanship and customer service has now become the heart of their business.
Dean and Ashley have over 45 years combined experience and promise to offer the highest standard of safety, quality and professionalism. They also strive to offer best solutions to all your insulation, cladding and trace heating requirements.  
We see all our engineers as part of the DNA family. Right from the beginning of DNA our highly skilled supervisors have shown dedication and commitment and play a big part in our quality reputation we have built and continue to build as a new company name in the industry.
Operating from our head office in the North West, we undertake contracts of all sizes throughout the UK and beyond if required. We are able to advise our clients of the most suitable thermal insulation, cladding and trace heating specifications for all pipe work and vessel processes on any scale. Also duct work, ventilation and much more.
At our in-house fabrication workshop facility, we have some of the latest machinery and technology to make sure all our products are finished to the highest standards, producing the best quality metal cladding fabrication that our clients deserve!
After just 12 months of trading, DNA were accredited with the latest BS EN ISO 9001:2015 – Showing our commitment to quality both internally and on site. We are also a CHAS accredited contractor showing our commitment providing the highest standards of Health and Safety.  We are an Achilles UVDB Audit Verified contractor.
We would be pleased to discuss your needs and requirements and to offer our expertise…
There is no job too big or small for DNA!
Head Office
DNA Insulation Services Ltd
2 Willow Stream
Low Leighton Road
New Mills
High Peak
SK22 4PJ
United Kingdom
Mob: +44 (0)7739 081950
Tel: +44 (0)1663 749784
Email: info@dnainsulation.co.uk
© DNA Insulation Ltd 2021